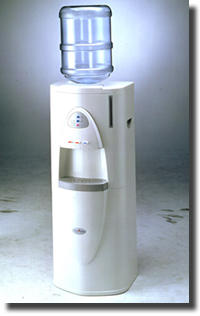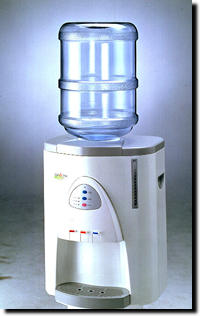 Features
Automatic hot / cold water temperature control.
Touch type power switches.
Independent hot / cold power switch may be optional used as you like.
IC re-heating function may get rid of chlorine and reach 100¢J.
Automatic heating shut-off when hot water tank is empty.
Stainless Steel Hot Tank¡G
2.5 liter, SUS 304 stainless steel hot water tank easy to clean.
Environmentally Friendly Cooling System :
Large 4 liter, FDA approved material.
Non-freon high-tech electric chilling device.
Durable, high chilling capacity U.S. made thermoelectric chip.
4-12¢Jthermostat.
Large Reservoir :
Large 8 liter with water level indicator.
FDA approved material, easy to clean.
May be equipped with Water-In Base, activated carbon filter or RO system.
Easy to clean by simply removing the top.