│逆滲透 │紫外線殺菌器 │資訊走廊 │華文首頁 │

│


Watertec Standard Germicidal Lamps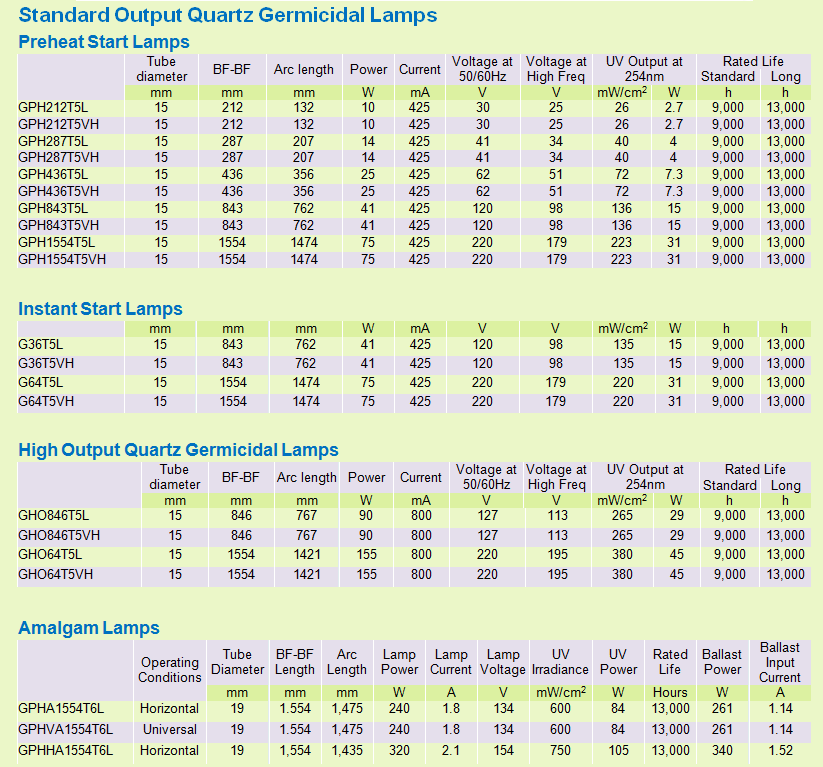 ---
FOOTNOTES:

(1) WaterTec is a trademark of WaterTec Enterprise Inc.

(2) Also available in bulk-pack, 30 lamps per carton to reduce freight cost charges.

(3) Nominal base face to base face dimensions are given for straight lamps. Length tolerance for Bipin lamps with pin connections at both ends is ~2.4mm. Tolerance of Slimline, Cold Cathode, and all "single-ended" lamps is +3.0mm. Nominal U-lamp length is base face to outside of bend with tolerance of ~6.4mm.

(4) Approximate output after 100 hours of use measured in still air at T70F ambient and under specific test conditions. Subject to wide variations due to application conditions. Rated average useful life is defined as the elapsed operating time under essentially continuous operation for the output to decline to 60% of the output the lamp had at 100 hours. Hot-cathode lamps have a rated average useful life of 9,000 hours; cold-cathode lamps have a rated average useful life of 17,500 hours.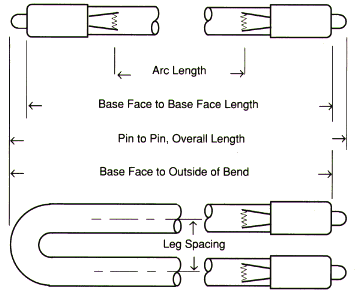 ---

[ RO | UV | English Page | WaterTec Home ]